Aviation Access Systems
Ridgeway supply a range of specialist access systems for the aviation industry. We have a variety of universal stands, custom access solutions, scaffolding systems and modular docks and maintenance stands to facilitate heavy maintenance, repair and overhaul, unit service and inspection checks.
Enquire about a similar project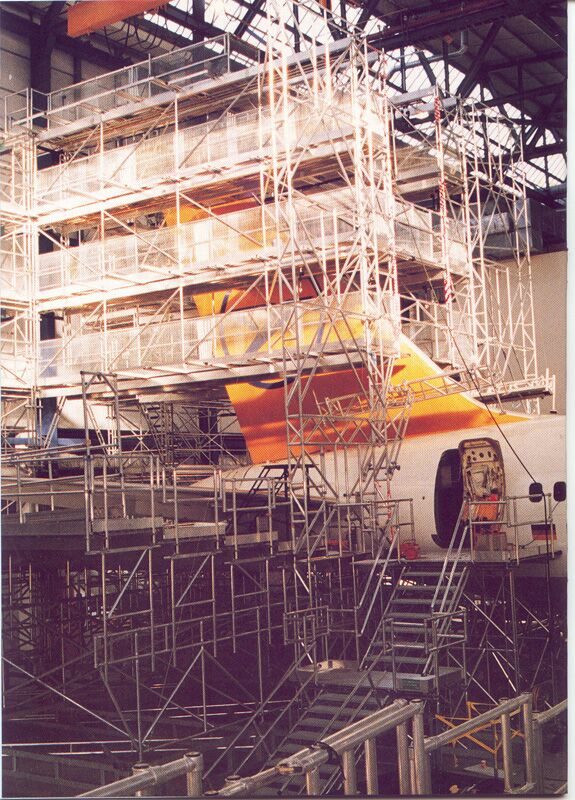 Aviation Access Examples
Aviation Scaffold Overview
Our aviation systems can be adapted for variety of applications from small regional aircraft to large aircrafts, and narrow body to wide body.
We have more than 40 years' experience in the aviation industry and a deep understanding of the needs of maintenance, repair and overhaul operations in the Civil, Military, Helicopter and Aerospace industries.
Our aviation access systems include:
Custom Access Solutions
Modular Systems
Scaffolding Systems
Universal Equipment